Monday 14 th July 2014
For the first time ever, an unlimited storage has been offered by a cloud file storage service at entry level prices. Google has released the much anticipated Google Drive for Work which presents unlimited storage for as little as US$10 monthly. Since a Google Drive for Work account with less than five users is limited to 1TB storage as per user, it means that a business may spend up to $50.
The incorporation of Quickoffice into the newly launched Drive grants a user the ability to not only open a Microsoft document, but also make changes to it in its innate format is a major drawcard. These also applies to Power Point and Excel files both in Chrome browser and Android mobile devices on a laptop or desktop computer.
Google is making plans to extend this ability to iOS devices soon.
Two years after its introduction to the market, Google Drive has managed to get more than 190 million users globally.
Google Drive for Work has given more security settings and control to businesses which would like to know who shares files and how. The service gives businesses a chance to share up to 5TB in files for the public to download, comment, edit or simply view.
Google Drive's compatibility with over and above 40 file formats allows for previewing of PDFs, Microsoft Office documents, videos, images and spreadsheets without the need for extra software.
Another notable alteration to the consumer Google Drive is the full support and stronger security. All files are encrypted when being transferred to the Drive's cloud data center from the user's computer and remain encrypted while in storage and even when transferred to any mobile device.
Thursday 10 th July 2014
Samsung has recently launched four new reasonably priced smartphones: the Galaxy Core II, Galaxy Ace 4, Galaxy Star 2, and Galaxy Young 2. Although Samsung has not yet revealed the availability or pricing details of the smartphones, they are already hyped as 'affordable'.
All the newly launched Samsung smartphones run out-of-the-box android 4.4 KitKat. Further, all these smartphones with the exception of the Galaxy Ace 4 are dual SIM devices. According to Samsung Tomorrow, the Galaxy Ace 4 has been launched in LTE and 3G variants which both come with a slightly diverse set of specifications.
The Galaxy Ace 4 (3G) weighs 123.8grams; packs 1500mAh batteries with 512MB RAM backed by a 1GHz dual-core processor and comes with dimensions of 121.4×62.9×10.8mm; while the Galaxy Ace 4 LTE comes in 121.4×62.9x11mm dimensions weighing 130.3 grams. It packs a 1GB RAM powered by 1.2GHz dual-core processor and 1800mAh batteries. The two variations however have a few common specifications including a VGA front and a 5-megapixel rear camera and a 4-inch WVGA TFT display.
The Samsung Galaxy Core II is powered by a 1.2GHz quad-core processor, with 768MB of RAM an in-built storage of 4GB with an expandable storage support of 64GB, 2000mAh batteries and a 4.5-inch WVGA TFT display. This smartphone also has connectivity options including 3G, Bluetooth 4.0, Wi-Fi b/g/n and a Micro-USB. Weighing 138 grams and 130.3x68x9.8mm in dimensions, the Galaxy Core II comes in colour variations of white and black.
The Samsung Galaxy Young 2 has an in-built 4GB storage which can expand further to 32GB via microSD card, backed by 512MB of RAM, a 1GHz single-core processor and packs a 1300mAh battery. It also has a fixed-focus 3-megapixel rear camera with connectivity options including GLONASS, 3G, A-GPS, Wi-Fi b/g/n, Bluetooth 4.0 and Micro-USB. This smartphone comes in charcoal and white colour variants.
Finally, there is the Samsung Galaxy Star 2 which comes with a 512MBRAM, powered by a 1GHz SC6815A single-core Spreadtrum and a 3.5-inch HVGA display. With an in-built 4GB storage expandable up to 32GB with a microSD card, this smartphone also incorporates a Wi-Fi b/g/n; Bluetooth 4.0 as well as Micro-USB connectivity options and packs 1300mAh batteries.
Friday 4 th July 2014
This year, the 38th Annual Macy's 4th of July Fireworks returns to the East River and lights up the night from one of New York's most famous landmarks—the Brooklyn Bridge! You can watch it live on NBC at 8 pm EST!
The event's performers includes Enrique Iglesias, Zac Brown Band, country music superstars Hunter Hayes and Miranda Lambert, as well as chart-toppers Ariana Grande and Lionel Richie.
The two-hour special is hosted by Nick Cannon of NBC's "America's Got Talent."
Since 1976, Macy's Fireworks have grown in scale and artistry as they burst to life over many of New York City's waterways and neighbourhoods. Incorporating landmarks and milestones is a Macy's Fireworks signature.
Macy's last showcased the Brooklyn Bridge in its fireworks spectacle in 1995. This year's creative presentation of the bridge's renowned architecture will reach new heights of imagination during the 25-minute display.
The telecast is a production of Universal Television in association with Macy's. It is produced by Brad Lachman Productions, with Lachman serving as executive producer. Bill Bracken is producer.
The event will air Friday, July 4 (8-10 p.m. ET/PT) with an encore presentation at 10 p.m. highlighting the second hour of the special.
You can watch the Macy's 4th of July Fireworks live here.
Thursday 3 rd July 2014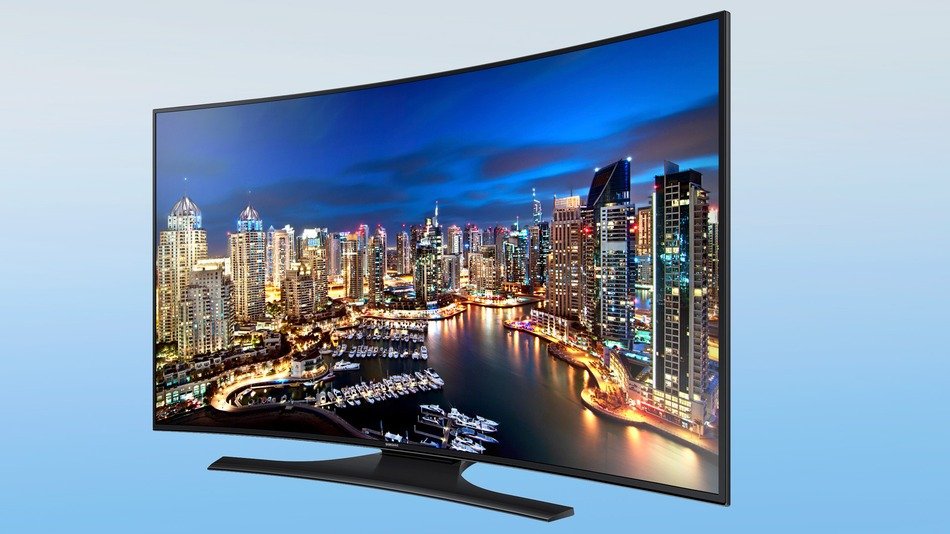 Samsung has dropped Ultra HD bombs with the start of New York CE Week. Last week, they announced new additions to their UHD TV lineup which includes another curved series as an addition to their repertoire, another flat panel in the HU6950 series, the HU7250 series, not to mention a brand addition to its HU8550 series: an 85-inch behemothzz.
The new UHD TVs stable boosts the company's already established line-up to six series creating the largest selection of UHD TVs in the market. The newest UHD technology including HDMI 2.0, the (H.265) HEVC codec for the fastest 4K streaming at approximately 60 frames per second, and Samsung's One Connect Box (upgradable) have been incorporated in the new TVs.
The 85-inch HU8550
This new monster addition to the HU8550 series is actually the small version of the largest in the HU8550 series stretching to 110 inches. HU8550 TVs are considered top-ranked series and provide a number of features including UHD precision black for clear contrast, dimming and blazing color performance not to mention the company's cutting-edge smart technology. This 85-inch is set to be released next month priced at $10,000 which is $5,000 less compared to the 84-inch LG monster.
HU7250 series
Samsung is advocating for curved displays as the greatest and cutting-edge tech on Ultra HD TV designs through its commercials. With its new models; the 65-inch and 55-inch priced at $3,300 and $2,200 consecutively, you can say that the HU7250 series is the friendliest priced concave 4K UHD TV and it arrives in August.
Some of this series' highlighted features include UHD Dimming, UHD upscaling and a Quad Screen Multi-link that gives viewers the opportunity to divide the screen to four parts allowing you to watch diverse sources at once. According to Samsung, the curved design delivers a better true to life experience.
HU6950 series
This series provides the most affordable way to acquire Samsung's 4K TV brand. The HU6950 series has three new remarkably affordable models including a 40-inch, 50-inch and 55-inch TVs costing $1,000, $1,500 and $2,000 respectively. This series also comes with a fine selection of features including Quad Screen Multi-link, quad-core processors and UHD Dimming. The HU6950 series is scheduled for release in June.
Thursday 3 rd July 2014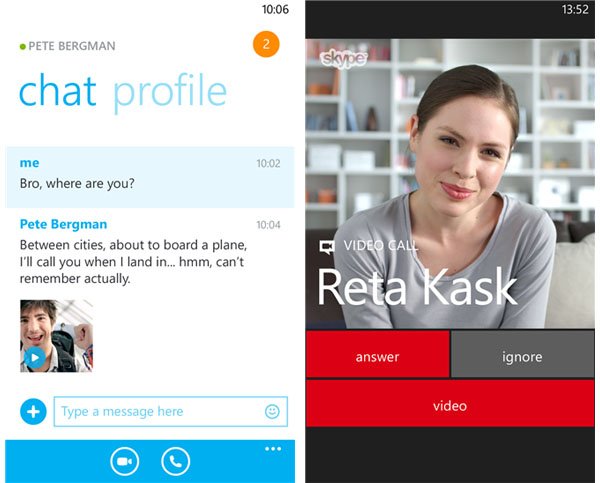 Microsoft has finally released a brand new version of Skype for both Windows phone 8 and 8.1. This latest release of Skype 2.19 is set to bring a fine selection of new features to the Windows Phone devices.
Skype 2.19 now complements the Cortana integration. This simply means that you can start Skype calls through Cortana, Microsoft's voice triggered virtual assistant.
Below are some of the new features that come with this new Skype version:
Start Skype calls with Cortana
Currently existing on windows phone 8.1 in the US, Cortana, the new personal aide found on windows phone 8.1 helps to connect with your friends easier and faster. You are now able to start audio or video Skype calls by simply requesting Cortana; for instance "Skype, get John on the screen".
Edit messages
Skype 2.19 comes with the ability to let you change the last message you sent. This is as a result of user feedback for the previous versions.
Improved notifications and fast application resume
The performance of the push notifications has been greatly improved. Now, you can be able to get back into your urgent conversations swiftly. Moreover, Skype 2.19 also includes fresh features and enhancements including the ability to see your notification in the action center together with enhanced notifications.
In addition, Microsoft has correspondingly added a supplementary language support in the newest VoIP software version. Previously, there were only a total of 19 supported languages. At present, the number has risen to a remarkable 51.
The new features will certainly help you Skype with ease and improve the effectiveness of your communication.
Tuesday 1 st July 2014

Success is a step by step process which requires patience. AVOXI, after a fruitful takeoff of the Network Partner Program in South Africa, has made the decision to unveil the programme globally.
Telecommunications can be thought of as the world's prevalent machine, looped together by multifarious networks, mobiles, telephones and Internet-linked computers. This worldwide system touches practically all of us. It consents us to not only express ourselves through speech, but also share beliefs and transact business deals with absolutely anyone, irrespective of where they may be located in the world. AVOXI is a prime candidate in the industry with network action centers and headquarters in the US, UK, Jamaica., Costa Rica and South Africa
Eldest Vice President of Channel Global Programs, Felicity Menge, has voiced her enthusiasm about spear heading AVOXI's new exertions: in her statement, she said she is anticipating growing their clientele trades by offering them a proficient Level 1 package that is non-negotiable on consumer sustenance and consistent services. She further added her praise for their channel associates and the improvementthat they have witnessed in South Africa, and that AVOXI is looking forward to expanding its trades to the rest of the world.
AVOXI propositions three prime viable models: managers sell AVOXI patented services in exchange for continuing commission overheads while the resellers and suppliers sell the group under their own trademark while setting their own rates.
AVOXI's debut products which include toll-free services for over 130 republics, Native numbers for 5,000 cities in 60 countries globally and a fully practical Cloud PBX are the services that network partners sell.
In accordance to Menge's explanation, the specifics of their AVOXI channel partner programme: the partners have proprietorship of their own customers as well as their very own white-labelled ACSA policy to manage their consumers, not to mention the capacity to work in diverse languages and with diverse currencies.
That is not all, AVOXI channel partners also have unlimited access to inordinate solutions as the concern has done the rigid work in ascertaining and laying out the finest hardware and groundwork nearby so channel partners do not have to. This guarantees that AVOXI can deliver them with the supreme, dependable and modest suites in the market.
Tuesday 24 th June 2014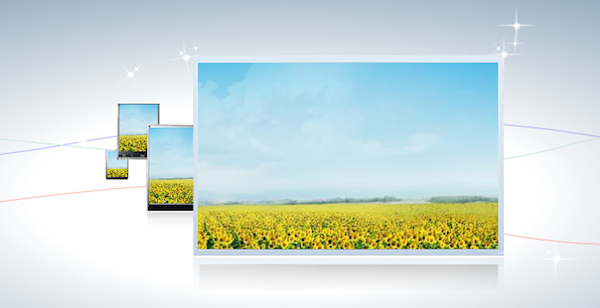 BOE, the panel maker based in China may possibly start mass production of affordable RGBW Ultra HD TV panels by the second half of 2014. These reports are in accordance with the industry rumors.
LG Display was previously projected to be the chief fabricator of the technology in 2014 as part of LG's plan to compete alongside Taiwan manufacturers in the low-cost Ultra HD TV panel subdivision. Conversely, as BOE continues to increase its merchandise, the establishment is now seemingly eyeing the low cost HD TV technology, with an intention to go into mass manufacture sometime within the subsequent half of the year.
However, there have been mixed thoughts from market surveyors on the production of the low-cost HD TV panels. This is due to different frequencies used as likened to high-end pieces. Regardless of this, Ultra HD TV panel consignments are projected to reach 13-15 million entities in 2014, with Innolux estimated to vessel over and above half.
Innolux has strategies in place to ship an assortment of Ultra HD TV panels in 2014 oscillating in magnitudes from 40-, 42-, 50-, 58-, 65-, 75-, and 85-inch, as well as 50-, 58- and 65-inch.
In the intervening time, Digitimes Research freshly reported that Korea-based manufacturers will most probably alternate the frequency of the panels to 60Hz and adjust the RGBW sub-pixel preparations as to lessen the costs.
Monday 23 rd June 2014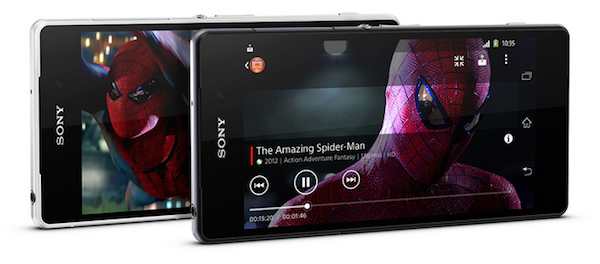 @evleaks in his post further revealed that the release date for the Sony Xperia Z2 in the US is projected to be in the mid-part of the subsequent quarter. This would mean that, the Xperia Z2 also codenamed "Sony Sirius Viv" is most likely to be availed in the market by mid-august. The new Sony's flagship is rumored to be coming to Verizon.
According to @evleaks, the cause of the delay owes to the fact that the very specific variant that is said to support LTE- advanced is mandated to go through testing and certification.
The Japanese technological colossal has not yet given an official date of release for the launch of Sony Xperia Z2 in the US, which is set to arrive through the Big Red brand.
Back in April, Sony had a revealed the availability of the unlocked version of the Xperia Z2 in the US through its online market stores this summer. However, according to Android Authority, the much anticipated phone is not accessible- at least not yet.
According to the reports on Christian Post, the Sony Xperia Z2 specifications include a 3 GB RAM with a 2.3 GHz quad core snapdragon 801 procesor and Adreno 330 GPU. For display, this top smartphone is fortified with an LED Live Color 5.2 inch full HD display with a 1920 X 1080p screen resolution. Other specifications of this handset include a 4K audiovisual capture, 3200 mAh battery, digital clamor annulling technology, a dust and water proof body, Sony features assimilated in an Android 4.4 KitKat and a 4G LTE sustenance.
Check back with us for further information on the Sony Xperia Z2.
Monday 16 th June 2014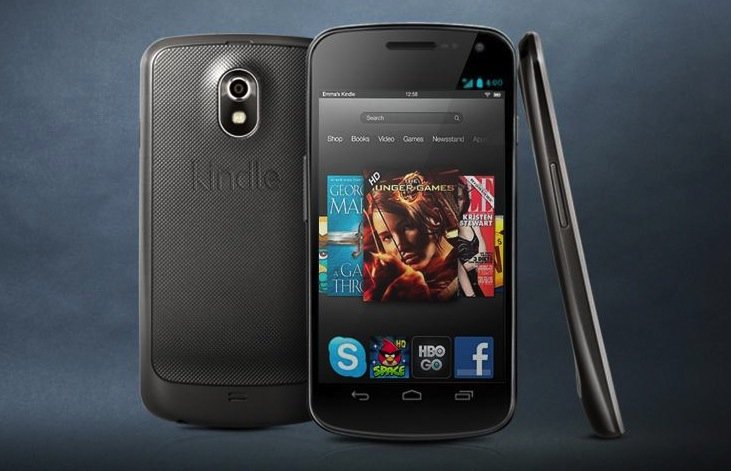 It is the tradition in the tech industry for companies to hype new releases on YouTube. According to one such YouTube video, Amazon is set to release an unidentified device this Wednesday, June 18th.
According to 2013 reports from the Wall Street Journal, Amazon will be releasing a smartphone that has the capability to display 3D images. The user will not have to wear the special glasses characteristic of 3D displays.
The report quoted anonymous sources familiar with the product who stated that the smartphone display will use retina-tracking technology. This will give users images that seem to float on the screen, just like a hologram. You will be able to view the images from all angles in three-dimensions.
In the video, you see people looking in awe at the product that is outside its frame. One person is heard saying, "It moved with me!"
The release of the teaser led to speculations that the tech giant is set to release a smartphone that will allow it to compete with other tech giants like Google and Apple. These tech giants have been competing in many fronts and it is not surprising that Amazon will want a piece of the lucrative smartphone industry.
According to May 2014 reports by BGR, the new Amazon smartphone is expected to respond to the movements of the user such that it changes the info displayed when tilted from one side to the next.
Amazon has not acknowledged the launch, but neither have they denied it.
Tuesday 10 th June 2014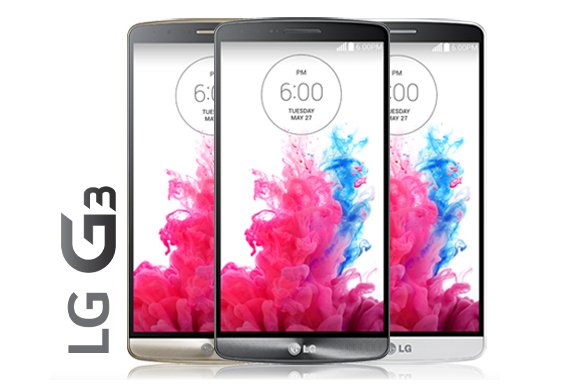 LG has announced the launch its new laser-focus enabled 3G smartphone during the global launch event held in London. This laser-auto-focus technology enables the camera an Android-powered device to focus even in dimly lit areas and to also quickly capture moving objects. LG3's laser auto focus feature enables the device to focus in 0.276 of a second.
This innovation has been highly praised by technology experts though they have also pointed out that the global sales ranking of the firm will be limited. Commending LG for this innovation, from telecoms consultancy CCS Insight, Jasdeep Badyal said that it has become difficult to identify handsets from their looks; thus it is important that firms come up with devices with unique features that will make it easy for the consumers to describe what they want.
The retailer can also explain to the consumer what makes the given device different from the others. Badyal also added that LG better be prepared for Apple, Sony and Samsung as they have bigger marketing budgets thus making LG's battle harder.
According to Gartner, the tech research firm, LG doubled its smartphone sales after increasing its sales from 2.6 million in 2012 to 4.6 million smartphones in 2013. The company's smartphone market share, however, only rose by 1% from 3.8% within the same period, placing it in the fourth position behind Apple, Samsung, and Huawei.
Laser-focus enabled G3 has a 14 cm screen incorporated with 538 pixels per inch. This gives it a higher and bigger resolution as compared to its predecessors, the G2 and Samsung's S5.
LG confirmed that the phone's quad HD screen offers just as much detail as a high quality art book and assured that the necessary measures have been taken to limit added toll that this feature would have on the battery life.
Due to LG3's ability to accurately focus in low light, many in the industry look at it as the game changer in the mobile phone photography. Its ability could be compared with that of the laser based speed trap normally used by the police.
The other feature include its capacity to trigger a photo just by making a hand gesture at the phone. This makes it the ideal device to take "selfies".
However, it will face significant competition from Huawei for this accolade. Huawei's P7 handset that was unveiled last month has a front camera of 8MP, significantly higher compared to LG's machine which is 2.1MP.
All in all, the launch of the new G3 smartphone is a positive step towards giving LG more competition power in the highly competitive industry.